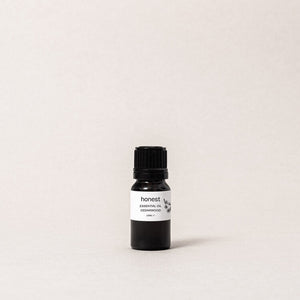 <ESSENTIAL OIL>
 <Cedarwood Essential Oil>
芳香性のあるシダーウッドの木は癒し、クレンジング、保護作用があります。 シダーウッドは、室内空間の脱臭、心の清澄、緊張の緩和に役立ちます。
植物名:Cedrus Atlantic
スギの木から水蒸気蒸留抽出法
ラベンダーとローズマリーと完璧にブレンド
保護、浄化、永遠の命を象徴
10ml
注意:眼との接触を避けてください。内部で服用しないでください。希釈せずに皮膚に使用しないでください。 妊娠中の場合はアドバイスを求めてください。 赤ちゃんには適していません。 子どもから離れた場所に保管してください。
<Cedarwood Essential Oil>
The aromatic Cedarwood tree is healing, cleansing and protective. Cedarwood helps to deodorise indoor spaces , clear the mind and ease tension.
Botanical name Cedrus Atlantic
Extraction method steam distilled from the wood of the cedar tree
Blends perfectly with Lavender and Rosemary
Symbolises protection, purification and eternal life
10ml
Avoid contact with eyes .Do not take internally .Do not use undiluted on skin. Seek advice if pregnant. Not suitable for babies. Store away from children.
31A Duke Street London W1U 1LS United Kingdom