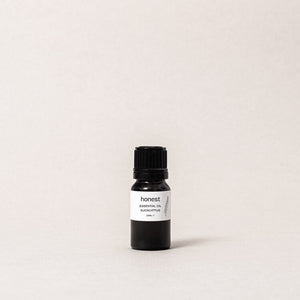 <ESSENTIAL OIL>
 <Eucalyptus Essential Oil>
集中力と戦う精神的疲労を助けるオイル。 ユーカリオイルは喉のチャクラを開くことでコミュニケーションを促進し、吸入剤として非常に貴重です。 あなたの囲まれた空間で使用することで、気分を高めながら空気を浄化します。
植物名:ユーカリグロブラス
抽出方法水蒸気蒸留
パチョリとクローブの葉と完璧にブレンド
聖なる、高貴、大地、清めを象徴する
10ml
注意:眼との接触を避けてください。内部で服用しないでください。希釈せずに皮膚に使用しないでください。 妊娠中の場合はアドバイスを求めてください。 赤ちゃんには適していません。 子供から離れた場所に保管してください。
<Eucalyptus Essential Oil>
A stimulating oil which combats mental exhaustion aiding concentration. Eucalyptus oil encourages communication by opening up the throat chakra and is invaluable as an inhalant. Burning in your surrounded space will cleanse the air while uplifting the mood .
Botanical name Eucalyptus globulus 
Extraction method Steam distilled
Blends perfectly with Patchouli and clove leaf
Symbolises holy, ennoble, earth, clearing
10ml
Avoid contact with eyes .Do not take internally .Do not use undiluted on skin. Seek advice if pregnant. Not suitable for babies. Store away from children.
31A Duke Street London W1U 1LS United Kingdom